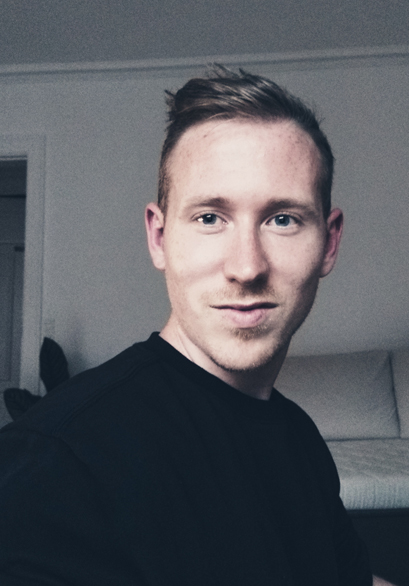 My name is Jesper Brun Halfter.
I am a game designer from Copenhagen, Denmark.
I work as a Game Designer for Bolvërk Games.
I am deeply fascinated by games and videogames in particular. I have dedicated most of my life to play, study, design and develop creations within the medium.
---
Work
(2016 – Now) Game Designer at Bolverk Games.
(2017) Dick Wilde
(released for Oculus Rift, HTC Vive and Playstation VR)
(2017 – 2018) Programmer and Game Designer at The Outer Zone
House of Lunacy (PC)
(2008 – 2012) 1st. Assistant (Fakta)
(2007 – 2008) Cashier (Fakta)
(2005 – 2006) Greengrocer (Prima)
---
Education
(2016) MA Design – Game Art, Design & Development
The Royal Danish Academy of Fine Arts' School of Design
(2014) BA Design – Game & Interaction Design
The Royal Danish Academy of Fine Arts' School of Design
(2011) Higher Technical Examination Programme (HTX)
HTX Vibenhus
(2007) Boarding School
Adventure Efterskolen
(2006) Primary School
Enghave Plads Skole