Purge The Land is my submission for Global Game Jam 2016. It was created in under 48 hours at ITU Copenhagen using Game Maker Studio, Photoshop CS5 and FL Studio 11.
The theme of the game jam was Ritual. I decided to design a game where the player has to control a group of disciples as they purge the land by stomping on cysts of evil. The disciples will get corrupted and needs to perform in a ritual to be cleansed.
---
Download the game for PC at: https://jehal.itch.io/purge-the-land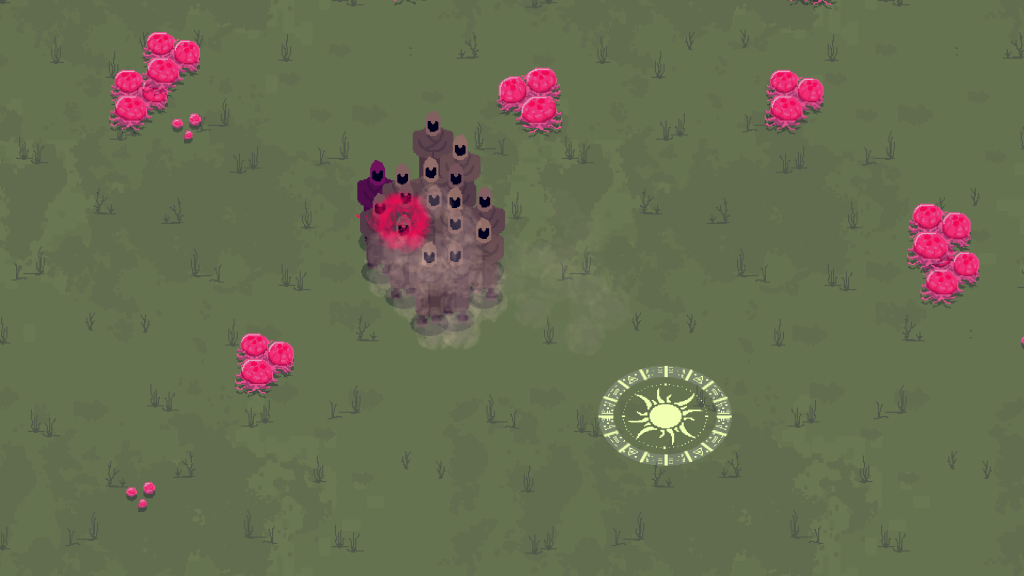 ---
Darkness is coming and the disciples must purge evil from the land!
Purge the cysts of evil.
Cleanse thy soul.
Accept thy blessings.
Divide thy flesh and conquer corruption.
Use your disciples to trample the cysts. But be careful; You will need cleansing after each cyst you purge. When cleansed, you may become blessed and receive the power to be divided!
---